1/26/10
Did I mention I'm not good with the blogging anymore?

I don't know why I keep neglecting this thing.

Well, the shows at the Lovitz club went really well. There was some technical difficulties so the sound on the Skippy sitcom didn't work, but I improvised and narrated through it. The narration and the visuals got some good laughs, so I'm assuming that the video, in all of it's audible glory, will work.

Tomorrow night I'm doing Skippy at the Improv, if I have the time I'll try to show the sitcom. But what I know I'll show is this new visual feature I added to Man About Town. It's basically pictures being shown on a screen that corresponds to some of the lyrics. I'm excited to see how it goes.

The actual Skippy show (tentatively called "Skippy Greene Live...In Person...Tonight...Right Here") has now got more of a structure like an old-time variety show. I'm planning on throwing a lot into it. Let's see what happens.

Tonight Ally and I are doing a spot at a youth hostile. Never say I'm above stage time. :)

OH, big news. I found a t-shirt printer that is going to make me more Kanye T-Shirts at an amazing price, but I also designed and will have new Skippy T-Shirts! Actually it's the first Skippy T-shirt he has.

Check'em out: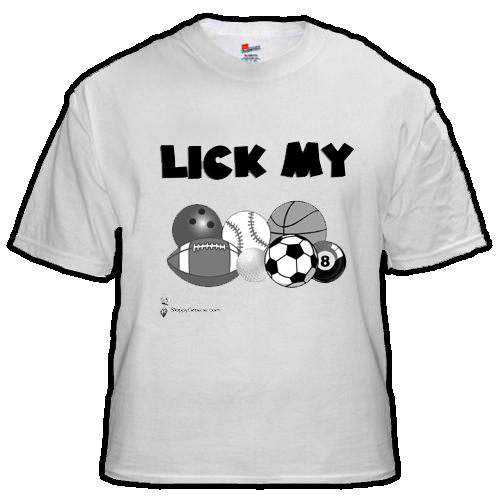 Whatcha think? If you want one, you can buy one! Click Here.
Well, Ally and I are watching every season of Lost to get her up to speed...and to refresh my memory...before the new season starts. We're almost done with Season 1 (hey, that rhymed!) so we're gonna watch one more before we go.
Later.
1/15/10
I guess it's fair to say that I'm not into this blogging thing as much as I was 5 years ago. All I can say is sorry. I've been kind of busy, but mainly lazy. Why lie?
Well now I'm sitting in Starbucks (shocker) getting myself ready for my shows tonight at The Jon Lovitz Comedy Club. I'm headlining the late show but also doing a spot as Skippy. Should be fun. I just hope we get a crowd. Last night Skippy did a spot and it really killed. The crowd was a bit quiet and then when I got up there, they started laughing more, applauding and having fun. Nothing against the comics that went before me...well, the host was kinda new and therefore...what's the word? Not good. Right. No offense if he's reading this, but even he has to know that he needs work.
So tonight with Skippy, I'm going to try showing Skippy's sitcom live on stage with the powerpoint along with reading from Skippy's children's book. That's another big thing that I'm working on with my manager...a new live Skippy show. We're planning on doing it in March.
I think it will be similar to the one I did in 2004, except it won't have any outer space themes and I think it will just be with Skippy, no body else. But structure it like a monolouge, more that just a straight stand up show. I think that'll be the compromise. I'm getting excited about it. So hopefully the sitcom thing will work live, it will add another layer to Skippy's story and life history.
So we'll see.
What else? Ally is doing great, we are really having a great time. It's so wonderful to have someone to love and who loves you, you know? I don't mean to rub it in anyone's face, but fuck man, I was single and hating it for a LONG time. But as I was saying, it's great to have that person with you. Like normally, if something was bothering me, I would only have my family and friends to vent to, and they'd do their best. But at the end of the day, I was still going to sleep alone and sometimes still stewing in my frustration or anger. With Ally, she's there to comfort me and remind me what's important in life. And at night, she holds me in bed and I just feel home. And I try to do the same for her.
It feels good.
I'm really feeling for the people in Haiti. I feel like a shit nowadays thinking of my "problems" and then comparing them to the Haitian people.
"Man, I don't have any gigs booked for a little while" ... "WE DON'T HAVE HOUSES!!!!"
"I just ate too much In 'N' Out and now I feel fat" ... "I HAVEN'T EATEN ANYTHING IN 4 DAYS!!!!"
"Oh no, my allergies are acting up. I feel so tired and my nose is running" ... "50,000 OF US ARE DEAD!!!!!!!! FUCK YOU!!!"
As I posted on my twitter page:
Wish I could help the people of Haiti more, but all I have to donate are my extra GARBAGE PAIL KIDS...not sure if that's currency nowadays
Well I'm going to plan out my set list for the shows, I'll see ya guys later.
1/3/10
HAPPY NEW YEAR EVERYONE!!!!
I hope you all brought in 2010 with a bang and on a positive note. What is a positive note anyway? An 'E-Flat' with a sparkling personality? Anywho, I spent it on the roof of a parking structure in Las Vegas, kissing my girl under a sky of fireworks while a good 15,000 people cheered in the streets. It was quite wonderful to say the least.
Someone got a great picture of Ally and I kissing...when I get it you'll see it.
This week has been really good performance wise. I've got some new bits that are doing well and I've been selling a shitload of t-shirts. I can't believe that. I've always been told by comics that shirts are the way to go, but I like giving a crowd my show to take with them. Hence the CDs and DVDs, but I guess the shirt is a small part of the show as well.
Ally, unfortuantely, was pretty sick most of the trip. She caught some kind of stomach bug that really knocked her out. She was in bed for most of new years eve (only got out to see my show and ring in the new year) but almost immediately after midnight she had a relapse and we just went to bed. And then, shocker, I got sick. Yesterday was pretty bad for me. I started feeling ill in the afternoon and by showtime I was wrecked. I somehow made it threw my sets and went to bed...sadly, I couldn't fall asleep until 5:00 in the morning, so needless to say (then why say it), I'm kinda tired now.
Oh well, my last 2 shows are tonight and then I leave for LA tomorrow afternoon. Then tomorrow night, Ally is in the finals for a comedy competition! If you're in the North Hollywood area and want to support, come on by to the HaHa Cafe at 9:00 PM.
What else to report? Not much really. Just been living and enjoying everything. I did realize that after today, I have no work scheduled. Usually I'd be freaking out, but I know that I'll have work soon enough and (thank God/Buddah/Jesus/Allah/Oprah) I have money in the bank.
Well my friends, I hope you are smiling in this new year and I'll see ya down the road sometime.