3/25/08
So tonight I did a set as Skippy and I tried singing A Love Song for the first time in front of a crowd. As I was halfway through the song I realized, "Shit, it's too long...they're not going to laugh anymore"...and I was right.

Afterwards my friend Chris gave me a suggestion of what to do and I think he's right. So the next time you see Skippy, he'll be doing a very brief version of the song.

Now onto happier news...

Last night I ended up doing a spot at the Laugh Factory and fucking killed! It was amazing.

Long story short, I've been going around to some of the clubs with Jamie helping him punch up some bits and he introduced me around to some of the people at the Factory. And last night my friend Joey was hosting the show. So with Joey's recommendation, Jamie's help and one of the manager's there, I got up and did a killer 10 minute set. It felt like an amazing vindication because the last time I did a spot there, it was horrible...not to mention almost 2 years ago.

Other than that I've just been working on my new DVD. Today I finished the first stage of editing; basically just piecing the video together. Now comes the fun part of tweaking. I'm hoping to have the whole thing done by this summer. So keep a look out.

Well my friends, I am kinda getting over a virus/allergy thing, so I'm going to call it a night.

Happy belated Easter and happy early Passover.

3/17/08
Happy St. Pattys Day!
I have to admit I'm a little buzzed right now. I had a few with an old friend tonight...and no, that isn't a metaphor for my old friend "Jack Daniels"...although I did have some Jack.

So anyway, I'm about to go to sleep while watching Popeye. I remember seeing this movie when I was in 1st grade with my friend Jason. I loved it then and I love it now. I actually got the LP on ebay, but have no way to play it. I would love to digitize it.

But back to other matters...uh, don't really know what those other matters are.

I picked up 2 shows tomorrow in Orange county at the Improvs in Brea and Irvine. If you're in the area, come on by and check'em out.

I've been in a pretty good mood as of late. There have been things going on that make me happy. Some of those things I'm kinda hesitant about smiling about, but the rest are pure joy. I might have lost some of you on that one, but trust me, it makes sense.

I can tell you that one of those joyous things is that I'm in the process of editing my new DVD! Yay! Hopefully I'll have it all done by this summer. If all goes well it's going to be a double DVD; one side my comedy and the other my documentary of my tour of Europe last year. Again, this is still in the begining stages...but cross your fingers.

I hope you guys are having a good time in whatever your life is bringing you.

I've actually been thinking about a good friend lately; he's in a really bad place now. I don't want to give details or anything, but if you can send some good vibes to my friend, who we'll call "Marcus". Just think, "Marcus, things will get better." This friend of mine is like a brother to me and I hate that he's in pain.

Do you have people like that in your life? You just want to take them and help them, but you feel powerless? That's how I feel.

Well my friends, Robin is singing to Sweet Pea, so that's my cue to go to bed. Night.

Oh yeah, for those of you who didn't get my email, I need your help, so please....

For the past month or so, I've been in the competition at Famecast.com again, but I haven't promoted it at all. Well, even without promotion, I got myself into the top 10! How's about them apples?! But now, to get into the top 5, I need to start promoting...in other words, I need your help.

So please, starting March 14, follow these simple steps:

1: Go to www.famecast.com
2: If you haven't already, register. (It only takes a minute and you can register as many email addresses as you want!)
3: Go to 'Stage 5: Comedy'
4: Vote!!! ...everyday!


And don't forget to tell your friends.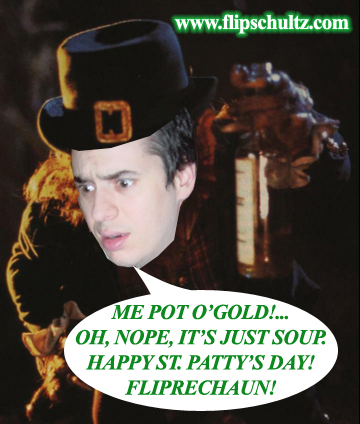 3/16/08
Wow, it's been a little while since I blogged, hasn't it? So much has happened...well, not really. Well...actually, yeah, there's been some cool stuff.
Most recently (this past weekend) I did a show with Jamie and TV legend Garrett Morris hosted! How cool is that? I mean here is an original cast member from Saturday Night Live, and I'm working with him! These are the little things that make me happy.
Oh, my week in Tampa was great. The crowds were so amazing and there were even a couple of people who came up from Maimi for the show. That was so fucking amazing, thanks again.
Today was boring as shit, I literally never left my apartment, I've been sick. Still am. I think I'm going to pass out soon. I'm sorry for making this a short blog after such a lack of them.
Anywho, I'm off. Talk to you guys later.
3/6/08
Afternoon all, I am sitting in the airport in Houston waiting for my connecting flight to Tampa. What a long fucking day. I got up at 3:45 am, had a 5:40 flight...and now I'm waiting 4 hours on a layover.
I got a decent amount of sleep but I'm still groggy.
I'm going to be cutting it close when I get into Tampa. I should be alright, but I probably won't have any time to really get ready for my show. I'll just go from the airport right to the club. Joy.
Anyway, while killing time I watched the DVD "No Refunds" by Doug Stanhope; I think he is so fucking funny and brilliant. I swear, when I watch him I feel like a phoney comedian. I mean I guess there's room for all sorts of comedians out there, but it feels so amazing to not only be funny but to make a point and a difference. And yes, just making people laugh makes a difference, but you know what I mean.
Well I'm watching another movie now and I think I might grab a bite, so I'll see you guys in Tampa.
Oh, if you're in the area from today through Sunday, come see me and get in with a friend using a 2 for 1 JEWPON.
Bye.
3/3/08
OK, I'm watching Paul Mooney: Jesus Is Black - So Was Cleopatra - Know Your History now...very interesting. I've heard a lot about him over the years, but never really saw him perform. His act is very racial, and edgy, and quite smart. He's walking a fine line between comedy and preaching. It's a special comedian who can do that. I myself...not so much.
I did a spot tonight at a little bar; it went pretty well. Last night however, was a whole different story.
It started when I poped over at the The Comedy Store just to hang out. I haven't been there in years and figured it might be fun. So I saw a few folks I knew and one of them got me some time there on the show. I was kind of nervous to tell you the truth. I hadn't been on that stage in awhile and was concerned that I didn't remember how to perform on that stage. I know that sounds weird, but every comedy room (not just club) has a rhythm...at least that's how I see it. Like I know the rhythm of The Improv; it might vary from show to show, but when I get on that stage, I know how to work it. So when I got on stage at the Store, I just didn't know how to approach it...plus I think I psyhced myself out a bit. Either way, I did 4 minutes and did pretty horribly. So bad that when the host said, "Keep it going for Flip Schultz", there was literally a smattering of applause.
I felt like shit.
They say a comedian feels as good as his last show; it's true. It's so amazing how a shitty show can make me feel so horrible. In the grand scheme of things it didn't matter, but I can't see that. So for the next hour I was just analyzing my set, "What went wrong?...What should I have done differently?...Why did I do a new joke?..." And I was with a friend too, and I just kept apologizing for being so out of it and in my mind so much.
Well after that we went to the Improv to have a drink. When we got there Nick was hanging out, which was cool, and Kato Kailin was there too. I kinda know Kato; met him a few times, but he came right up to me and was like, "Hey man! How ya been!?" Very cool guy. My friend looked at me and said, "OK, you know Kato Kailin...that's fucking weird." It is.
Anyway, the show that night was an all gay show and the booker asked if I wanted to close it. I said, "I'm not gay" and he said, "You're kidding." OK, that was a joke. Seriously though, he said, "That's ok, if you want to close it, just let me know now." Well at first I thought, "Nah...I had a shitty show and this might make me feel worse if I bomb. And besides, I'm straight so they might think I'm trying to take over, or something like that." Take over what exactly? I don't know.
So the booker, Marc, said, "Tell me now." And I just thought, "You know what, fuck it. This should be a fun challenge, and besides, I already bombed tonight, so if I bomb again, it's just going to feel the same."
So I went on stage, did my first joke, and killed! The rest of the 8 minutes were great, I said, "Man, gays are the best crowds!"
And after that show, I felt great! Again, a comedian feels as good as his last show. I went from feeling horrible to feeling great...all from doing comedy. Amazing.
Well, I'm going to call it a night, hope you guys have a good day.
Oh, for those of you who haven't seen me lately, I'm sporting some facial hair, whatcha think?
College professor or child molestor?