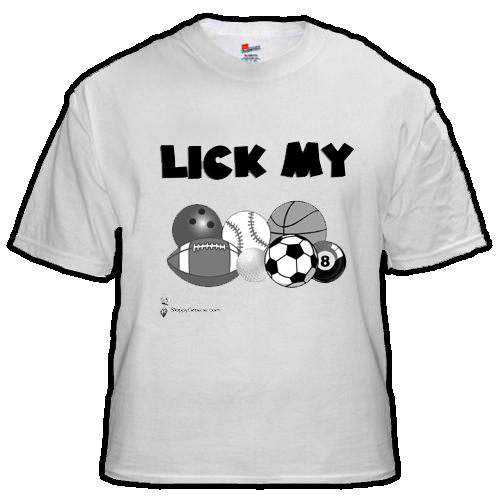 Dear You,
So you love me, Skippy Greene, and you want to show it? Well now it's your lucky day...my brand-spanking new (and first) t-shirts are here! It says everything you need to say without saying it.
You can wear them to work under your regular clothes and when your boss starts giving you a hard time, just rip off your top shirt and let them have it! They'll be put in their place faster than...uh, shit...something that's fast. I don't know, I'm not good at this crap.
Bottom line, the shirts are funny, well made and comes with Skippy's stamp of approval...don't ask me how I stamped them, just trust me that I did.
And boys, I want you to buy this shirt & wear it with pride. Remember, you have the balls!
And ladies, I want you to also buy this shirt and wear it with pride. Because we may have the balls, but let's be honest, you ladies own them! SCOOBY-DOO!
So stop debating and get one you pricks!
Love & Kisses,
Skippy Greene