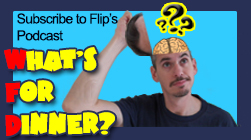 ---
Flip just recorded his SEVENTH CD and an all new comedy video! Both will be available in a few months!! Stay tuned for more details!

NEW MERCHANDISE IS HERE!!! For the first time, all of Flip's DVDs (including one from Skippy Greene) are now available for download!! ONLY $5!!!! Check out all the merchandise now at the Store Page.

New videos have just been added to the Video Page.